From: Deanna Maio
Team Results & Accountability Strategist
Portland, Oregon USA
Does this sound familiar?
You tell your team EXACTLY what you want and they can't deliver.

And they take entirely TOO LONG to get work back to you

Team members are rude, miscommunicating and mistakes are being made

They don't know what to do in the face of competing priorities. They get stuck and overwhelmed.

You've assigned a task or project by email and you never hear back from you team member confirming the got it. You don't know if they're mad at you, if they decided to take a day off or if they got hit by a bus.

You're exhausted from trying to chase your team to get you the things you asked from them repeatedly.

After you assign a task, they keep coming back to you with questions and it takes forever for them to actually get started

Customer service is slow, ineffective, you're losing sales, refunds are up or just around the corner, and the possibility for future business and referrals and testimonials are dropping by the second.

Key team members are quitting or you suspect their thinking about it and your business will slow down or come to a screeching halt if they do

Team members aren't accountable to deliver what you need, when you need it
If any of these are true, or even possibly true, not only are you missing out on growing a more profitable business but the business you have feels like a nightmare.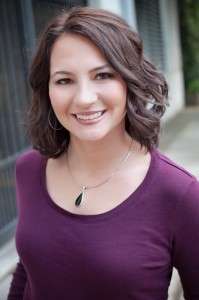 Hi! I'm Deanna Maio And I'm here to help end your feelings of overwhelm and lay out the path for you to have a team you can trust to handle whatever you send their way. They're responsive, their results-driven, and their accountable.
Over 7 years ago I left corporate life and struck out on my own to be an entrepreneur and business consultant.
Throughout the years, clients have reminded me of the early days of my 10-year corporate career.
When I started as Director of Learning and Development for a major Wall Street firm, I needed to delegate tasks and authority to my team so I could focus on my most important tasks and projects.
That gave me plenty of time to learn what to do and not to do when hiring and delegating tasks to those who worked for me.
I also trained hundreds how to not make the same mistakes and the best practices to employ to get the best results from the least amount of "managing" time.
I took my years of knowledge and developed systems that help my clients build a powerful team and know what to delegate to that team and how to get the best results from them. I put those systems into a clear and organized program, which fits the puzzle pieces of hiring and managing together into one place.
Now, I want to share those systems with you with this "Once in a Lifetime" invitation.
Introducing the…
"Your Supercharged, Dependable Team"
Custom Private VIP Intensive
"The Step-By-Step Experience That Finally Puts You
In Driver Seat Of Your Business, Skyrockets Your Team Results
and Reduces Your Stress with the Power of
"Almost Automated" Hiring, Management, and Leadership Systems!"
(Whether you already have a team of employees, just a virtual assistant,
you use contractors here and there, or your just starting from scratch!!!)
You didn't get into business to manage people or lead a team. The captain of a ship belongs at the wheel, keeping the vessel on course, not shoveling coal in the boiler room. That is exactly what this program is designed to help you do – get out of the boiler room and start steering your business in the right direction!
You see, this program isn't about just outsourcing… it's the exact systems you need to truly help you get things from "delegated to done" with my personal attention and help.
Each piece of this program is designed to get you just what you need to solve your 3 biggest team challenges FAST.
Here are just some of the benefits you and your company will experience:
Your team actually starts making more money for your business…instead of just costing you.
They work together to identify and implement good ideas instead of wasting your time making you fix it.
You don't need to micromanage them.
You now have time to perform strategic work instead of being stuck in the day-to-day details.
Ramp-up time for new team members is dramatically reduced so that they get stuff done, right and fast.
Your team superstars want to stick around and the revolving door of talent is stopped once for all
You spend less on finding and training new team members saving you a ton of money and time
Your company is finally staffed with the right people who get their work done without complaining
When mistakes are made, you know exactly what to do, they're fixed fast and they don't happen again.
People focus their time on long-term priorities rather than fighting fires.
Errors are reduced and you get faster response times
And so much more
Here's What We'll Do In One Day To Achieve Your Goals, During This Customized, Private Program…
If you're ready to have a team you can trust to handle all the increased revenue and reach your building without managing more or working more hours, then this is how you do it.
A Private "Your Supercharged, Dependable Team"
Virtual VIP Intensive
(Regular Investment: $5000.00)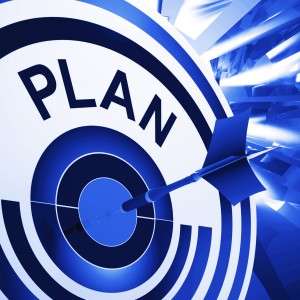 If you're ready to finally have a dependable team growing your business for you, without having to manage them more, then this is how you do it.
During this private, virtual VIP Intensive we'll solve your 3 toughest team challenges. Just choose from 3 of the below modules on the "VIP Intensive Menu" to create your custom experience. 
(Not sure which you need most? Don't worry! After you register, I'll send you a powerful self-assessment then, we'll hop on the phone to chat about the results and I'll offer my best recommendations. )
You'll get:
an Entire Day to Focus "On" Transforming Your Team & Business
I'll reveal the blind spots that are slowing you down, standing in your way, and the risks you can't see that are costing you thousand of dollars, legal troubles, and could literally shut down your business.
Expert advice for your specific business, your personality, and your ideal team….instead of some cookie cutter solution you can't use.
Complete recordings of the day for your success library so you can hand it to your team member and get their help implementing.

And 

tools, examples, step-by-step systems, fill-in-the-blank templates, checklists, and scripts. Everything you need to get things done quickly and easily. It's what I like to call "Almost Automated" leadership.
This way you don't have to learn and create everything from scratch!
"VIP Intensive Menu"
Choose 3 to Create Your Own Custom VIP Intensive
Getting Ready to Hire (great for beginners or experienced managers)
If you're going to do it, do it right from the beginning.  Have the right foundation before you bring in more team.
You'll learn how to:
Hiring the Best Talent (great for beginners or experienced managers)
This systematic approach includes effective interview strategies to ensure the person you hire is the best fit for your specific needs.
You'll learn how to:
Write a Job Advertisement that Gets Great Candidates Applying
Ask Questions that Identify High Performers in Interviews
Test Out Candidates to Make Sure They Can Actually Do the Work, Instead of Just Saying They Can
Turning Performance Problems Around (great for experienced managers with existing team)
This module helps you deal with these performance problems, and provides a roadmap for how to turn problems around into solid performance.
You'll learn how to:
Notice Performance Issues Quickly Before They Blow Up
Motivate and Inspire Team Members After a Problem Instead of Them Quitting Or Worse, Sabotaging Your Business
Apply a Step-By-Step Model to Get Performance Back on Track Fast

Setting Expectations & Get 'Em Back on Track (great for beginners or experienced managers)
This module gives you tools to effectively communicate your expectations and give constructive feedback to get employees back on track.
You'll learn how to:
Give Constructive Feedback that Improves Your Team Member's Work so That They Actually Hear You And Don't Shut Down
Reduce Defensiveness…Yours and Theirs
Lower their Fears So They Look Forward to Getting Your Feedback and Implement It Quickly

Transforming Team Conflict (great for experienced managers with existing team)
Use team conflict management strategies, tools and skills to resolve workplace conflicts.
You'll learn how to:
Getting the Right Start (great for beginners or experienced managers)
This module provides tools to help set clear and achievable expectations, to prioritize responsibilities, to ensure the employee knows where to focus their efforts, and to offer on-the-job orientation and training.
You'll learn how to:
Set Clear Expectations With Your Team Members Right From Day One
Plan Your Team Members First Steps so They Are Productive Fast and Stick Around
Avoid Overwhelming Them So They Don't Quit a Week, a Month, or 90 Days Later
Delegating Smartly (great for beginners or experienced managers)
This module helps you master the critical skills of effective delegation with my proven step-by-step system and templates.
You'll learn how to:
Specify What Work to Delegate so Your Time is Freed Up
Choose the right person to delegate To (it's Not Always the Person Who is the Least Busy!)
Use a step-by-step model for successful delegations that Doesn't Require Hours of Time
Running Effective Meetings (great for experienced managers with existing team)
This module will provide you with tools to be an effective meeting planner and leader.
You'll learn how to:
Develop a solid agenda so everyone involved knows how to prepare and what you need to accomplish

Manage disruptive behaviors and ensure your meetings deliver concrete results and participant buy-in

When to avoid meeting and other ways to accomplish what's needed and get back to doing business 

Cut down every meeting by an extra 15 minutes at least and save a ton of time and money (your team's getting paid to be there…better make it worth while)
Creating an Inspiring Culture (great for experienced managers with existing team)
Learn the secrets to creating a work culture that values excellence and celebrates it, and how this can impact your bottom line.
You'll learn how to:
Build an Energizing, Motivational Work Climate that Makes Your People Super Psyched to Work Hard For You (even if you all work from home)
Develop high performance by choice, not by demand, so you don't have to micromanage or brow beat people to get what you need
Celebrate and reward success so your team sticks around and refers their friends for your open positions (birds of a feather flock together)
You'll Also Get…
30 Days of Private
Unlimited Implementation Support
with Deanna
(Regular Investment: $2000.00)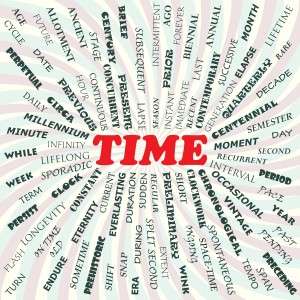 I'm going to leave you hanging after our day together. No Way!
After our VIP intensive you'll be implementing the plans we created together. And you'll have my help walking them out. 
You'll get:
2 Private Follow Up "Momentum Builder" Calls (I'll record them too)
Unlimited Email & Text Access Direct to Me for 30 Days
Ask me questions, have me give feedback on job descriptions, policies, interviewing plans, or get my advice on how to handle sticky team issues.  You'll have my private email address and cell phone number to text me anytime you need support for the 30 days after our intensive.
(I'll respond within 24 business hours or sooner.)
Have Your Online Business Manager,
Project Manager, Virtual Assistant or
Business Partner Join the Intensive
(Regular Investment: $1000.00)
Imagine how easy it would be if another manager or implementer on your team joined us for all or part of your VIP intensive?
They'd learn the same systems as you for getting better results from the team and you'd be "on the same page" with how you'll move forward.
Your assistant, team member, business partner, spouse or other support person can join in for all, or part, of your Private VIP Intensive.
(Not sure which modules they should join you for? Don't worry! After you register, when we talk about your custom intensive, we'll chat about it and come up with the right approach for you.)
This way you've got support by your side from your own team!
Delegated to Done Training Program Library
Lifetime All Access Pass
(Retail Value: $2500.00)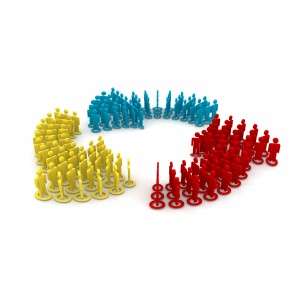 Some times what you need is the skill building, templates, worksheets, examples, and step-by-step instructions to show you HOW to get something done. So, I'm including the ENTIRE Delegated to Done Training Program Library so as you go through this journey, you'll have access to any tool I've ever developed so you don't have to reinvent the wheel or start from scratch on ANYTHING.
You'll get the:
Delegated to Done Formula – $997.00.00
90 Days to a Profitable & Productive Team- $497.00
The Get Free Help With Interns System- Value: $497.00
The HANDS Free Team Formula- Value: $27.00
How to Take Control of Your Inbox- Value: $17.00
How to Hire and Work with a Virtual Assistant – Value: $97.00
Fiverr Outsourcing Success Secrets- Value: $27.00
And several more…
So to Recap Here's What You'll Get
…
#1  Private Custom "Your Supercharged, Dependable Team" Virtual VIP Intensive Experience
#2  30 Days of Unlimited Support including 2 "Momentum Builder" Calls & Unlimited Email Access
#3  Bring Your Business Partner, Spouse or Other Team Member to Your Intensive
#4  "Delegated to Done Training Library" All Access Lifetime Pass
(Value: $5000.00+)
(Value: $2000.00+)
(Value: $1000.00+)
(Value: $2500.00+)
Package Total Retail Value
Over $10,000.00
Here's How to Get This For Free &
Save $19,000 This Year With This Program

"So, Deanna, What's This Going to Cost Me?"
Let me ask you this… how much is it worth to you if you could double, triple or 10x, your team's productivity without working more yourself?
What is the ability to actually take control of your business and not let it control you and your life, worth to you? Something like that is priceless, isn't it?
But really, you might be expecting to pay thousands of dollars to gain the secrets of actually creating well-oiled systems that give you your time back by leveraging your team…
Plenty of my private consulting clients have paid over $10,000 to learn these exact strategies from me privately and to access the programs included in this package.
BUT!
To reward you for taking action, I am making this
Once in a Lifetime, Private "Your Supercharged Team" VIP Intensive program
available to just 5 Smart Business Owners
for the special investment of:
Just $1995 or
2 monthly installments of $999
But it's only available for 5 people and
then this exact offer at this exact rate disappears forever!

 

Are you ready to get more responsiveness, accountability, and results
from your team and claim your rightful spot as the CEO & Leader?
Yes, Deanna!
I want your private attention, support and expertise to have the team of my dreams!
I understand my enrollment in this
Private Custom, "Your Supercharged Team" Virtual VIP Intensive Program includes:
#1  Private Virtual VIP Intensive, a $5000.00 value including training, done for you systems, templates and scripts so I don't have to reinvent the wheel

#2  One Month of Unlimited Email and Text Support and 2 Follow Up Momentum Builder Calls – $2000.00 Value
#3 Bring My Business Partner, OBM, Spouse or other Team Member for Free – $1000 Value
#4  Delegated to Done Training Library Lifetime All Access Pass – $2500.00 Value

And More Goodies Deanna's Going to Select Just for Me…
There Are Just
5 Packages Available
One Installment of Just $1995

Or 2 Monthly Installments of $999

(Second installment must be received before your VIP Intensive is held)
Want to order offline or
having trouble ordering online? No problem!
Call (844) 383-3663 ext. 1  –OR– Email us: Orders@DelegatedtoDone.com
I can't wait to partner with you,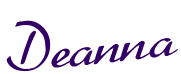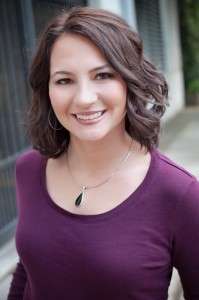 Deanna Maio
Team Results Consultant & Strategist
PS: This is only available for just 5 Smart, Action-Taking Business Owners and then this invitation, in its exact format and price, goes away forever. Really, I mean forever.
And here are just a few success stories…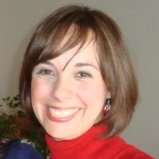 "It was so amazing to have an expert give me the light in a dark path when I didn't know which way to go.
Before I started working with Deanna, I was confused on how to start creating the foundations for my online business. The most difficult parts for me were knowing what to do first, figuring out how to create my dream team, and picking out the best tools to use in a start-up business.
If I had continued down the path I was on, it would have taken me more time, resources, money, and plenty of mistakes before getting it right. The thing about Deanna is that she is so practical, so focused, and so helpful in defining the priorities you need in your business to guide you in the right direction. My biggest insight gained during our coaching sessions was all the knowledge she shared and how open she is to helping you to see your business succeed.
The sessions with Deanna really taught me how to create the foundations for a successful business, while saving me money, time, and resources. done.I'd recommend Deanna to business owners and entrepreneurs that need guidance to be successful in an online business, especially if they are new to the online world and are confused about where to start and how to go about it.
I am thankful for Deanna and her support, tools, ideas, and amazing and fun sessions!"
Anna Stephanie Munoz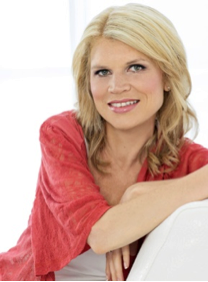 "The greatest thing about Deanna is her knowledge and practical approach.
Before I started working with Deanna I wanted to have a coaching business but had such a wide focus, that my results were hit and miss. The most difficult part was knowing where to spend my precious time, as I was also working full time. If I had continued down the path I was on I wouldn't have been able to ever quit my full time job and now this looks possible.
The greatest thing about Deanna is her knowledge and practical approach. For anything you want to achieve or any problem you want to solve, she always knows 1 or 2 ways you can get the results you want in the quickest, easiest and most cost effective way.
If you listen to Deanna you will not only save time, but money too. She has saved me hundreds of dollars on wasted apps, networking groups and marketing.
I would recommend her to any business owner or entrepreneur who want to save time, be more effective and who need quick solutions when any challenges come up. I started with a six month package, it's been so valuable that I know I will be working with Deanna again in the future."
Nicola Beer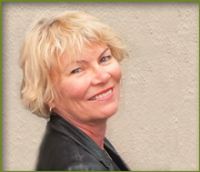 "The thing about Deanna is that she KNOWS what I was going through as a solopreneur.
I was frazzled. Running in a thousand directions. Adrenals totally burnt out. And here's the deal—I knew better. But I needed a coach. Someone to take the reigns and just HELP me get my work prioritized and done. Someone with very specific skills and strategies. Enter Deanna and Delegated to Done. The biggest lesson? Just do it… Use the suggestions, work the plan, give up the resistance. Results? How can you measure PEACE OF MIND? I am organized, centered, and able to apply myself with more energy to my business.
Just today, I fully implemented one of Deanna's excellent strategies and viola! I can truly see the difference. I am grateful.
I highly recommend Deanna to business owners and entrepreneurs that want fast and LASTING results for their business success and personal peace of mind.
Thank you so much—your work really has changed a lot for me! TRULY!!!"
Karyn Wagner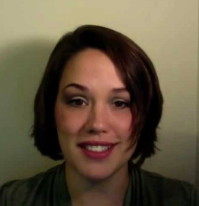 "If Deanna recommends something – listen up, and DO IT!
And don't let her smile and effervescent personality fool you, she is sharp as a tack, witty as they come, with a level of professionalism that is only paralleled only by her integrity! By implementing some of her tips, advice and guidance in just two weeks time – I have been able to help more clients more efficiently and effectively, make more money and feel more confident about the way I'm running my business!"
Liz Dederer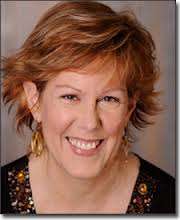 In the month or so since I hired my two new team members, I have been able to do sooooooo much! They've helped me catch up on uncompleted projects, get organized in many of my marketing processes and handle a lot of the tasks that, as a business owner, I shouldn't be doing. More than that, they are providing FANTASTIC support during a crucial product launch. Without their help, I never could have taken an idea for a best newsletter contest to a fully functioning and content-rich blog in less than three weeks.
Heck, even the name of the contest came from them! They're now doing shopping cart work, social media tasks, affiliate partner outreach and a TON more. The positive feelings are mutual, too. They both are learning skills, approaches and mindset that will serve them well…I needed Deanna as a sounding board for my many questions. I'm soooo glad I did. *It's been one of the best investments of time and money into my business that I've ever made!

Linda Claire Puig - http://www.ClaireCommunications.com


I'm just so grateful for you and the help you've given us!
Deanna, I want to thank you again for being such an inspiration to us. At this point we have a whole new team that is totally on fire to be working with us and I owe it all to you and your coaching.
We have:
– A new web master
– A new online marketing project manager
– A new marketing asst./social marketing
– And a new executive assistant
Yesterday we had our first team meeting with the entire team and the energy was off-the-charts amazing. I am having fun again and this is truly, truly the best team I have ever built. They are skilled, experienced and professional. We are so blessed. I'm just so grateful for you and the help you've given us. Thank you, Thank you.

Jenene Stafford - http://www.BusinessCoach.com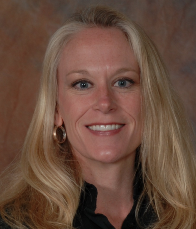 I adore my new assistant. We have our meetings, I record them, send them to her, she does exactly what I ask her to do and sends it back.
She is awesome. So thank you for being you and helping me attract the right person to start of my team.
I know I want more and she's connected me with another gal already for our next position (for marketing support).

Julie Muller - http://www.ChicksConnect.com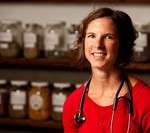 Initially, I wanted some guidance on how to increase my patient load and my income.
I knew I had to start prioritizing networking and marketing in a new way while running my business part-time.
Working with Deanna, I've reduced my stress tremendously and seen a stress reduction for my whole family.

Jennifer Curtiss N.D. - http://www.NaturesPathFamilyWellness.com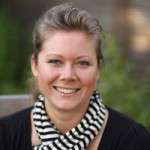 I was feeling insecure about how to grow my business.
I was frustrated not knowing if I was on track and not having someone to talk to about how to grow my business.
Then I worked hired Deanna and now I'm feeling on track.
I'm not lost and I'm going in the right direction.
I have clear priorities, a plan, and I know what needs to be taken care of first to get the clients I want.

Dr. Christina Jaderholm - http://jaderholmdc.com/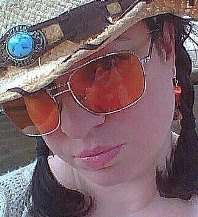 "I know they say biz has to be hard, but with someone like Deanna around, I'm here to say that it can be easy!
Before I got Deanna's advice I was struggling with making Google Hangouts and the tech side "just work". My goal was to integrate my tools and develop a succinct process that would work every time, with the ability to be recreated without me driving the process – and it wasn't working at all. If I had continued down the path I was on I'd have more frustration, irritation, and questions to myself like "why won't this just WORK?"
Then I reached out to Deanna – and when her advice arrived, it was like an idea light bulb went off over my head. Her step-by–step materials and recommended tools opened my mind and a whole host of possibilities came barreling out.
All of this was valuable to me because who wants to be so frustrated all the time? Also – I was WASTING my time trying to make something work for me from scratch. I keep learning this lesson: I don't need to recreate the wheel; chances are there's the right wheel out there already.
The thing about Deanna is that she stands by you, her materials, her recommended tools, and you don't have to feel alone or like someone is "talking over your head". It's all easy, streamlined, and well put together.
I saved an incredible amount of time following Deanna's process. Plus, over the next few months, I bet our list will grow because we're able to (easily) tap in to the power of Google Hangouts, which will strengthen our visibility and credibility.
I'd recommend Deanna to business owners and entrepreneurs that are serious about building processes that can be outsourced; are wanting more time to work and less time being frustrated; and are looking for the easy path – I know they say biz has to be hard, but with someone like Deanna around, I'm here to say that it can be easy!
Deanna: thank you for creating great tools and sharing paths to great tools! THANK YOU!"
Jillian Fraioli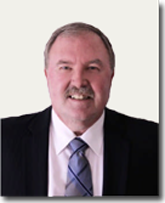 Before working with Deanna, I had some ideas about where I wanted to take my company and what I thought I needed to do in general. However, I found out that I wasn't as clear as I needed to be to get the ball rolling in a new direction.
Working with Deanna helped me clarify and build concrete action steps in a very short time. It was incredibly helpful to have Deanna as a guiding "sounding board" for some of the many directions I was considering. I now have a workable plan and have developed more coherent momentum toward my business goals.
Deanna is sharp, empathetic and knowledgeable, and has great communication skills. I would strongly recommend partnering with Deanna to entrepreneurs who want to clarify their new direction or proactively respond to changing market conditions with someone who has great experience and insight.

Mike Vehrey -www.Insighttoperformance.com/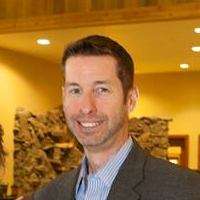 "I would have never known I could outsource this so inexpensively and get such fast results. "
I was looking to increase my outreach and community on social media but, didn't have the time or inclination to do it myself.
Deanna shared an outsourcing strategy with me in 5 minutes that allowed me to delegate 2 social media tasks to a freelancer for just $10.
In just 2 days my Facebook Likes have grown by 466 and my Twitter followers have grown by over 2000. Crazy!
I would have never known I could outsource this so inexpensively and get such fast results.
Thanks Deanna!

Steven Fulmer – Human Strategist - http://www.FulmerSpeaks.com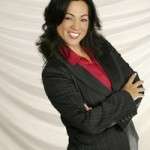 "I have a simple, step by step plan of what to focus on so I won't get off track that I'm excited to implement."
I truly hate selling and consequently, am not real thrilled with marketing either. I wake up dreading my marketing & selling workload, just pushing myself to get it done.
I would struggle trying to figure out what piece of marketing I should be working on today. If I continued this way it would stall the growth of my business and make me hate my own business.
With Deanna, I learned that my marketing is designed to bring people hope, joy, and the energy to break through to the next level in life. You can have a life you love no matter what you are going through. I'm excited about marketing for the first time ever! And I have a simple, step by step plan of what to focus on so I won't get off track that I'm excited to implement.
Deanna is highly knowledgeable in so many areas, but more importantly she makes it fun and easy to do what I didn't know how to do. She cuts through the red tape and together we get it done. Look out world– my marketing will rock you!

Genie Goodwin - http://www.livesuccessnow.com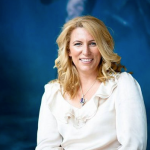 "I was feeling really overwhelmed with my business."
"I have so many ideas of what I would like to do and implement, I was lost in it all and did not know what I needed to be doing to get started."
Deanna has helped me get clear on all the different facets of my business, organize my ideas, and has assisted me work out what my priorities need to be. She is great at keeping me on track and assisting me take each step as I need to…. We spend time focusing on the bigger picture and also the tasks I need to do to get there.
Deanna has a wealth of knowledge and has so many tools to assist with business and marketing systems. She has helped me stay focused, on track and out of overwhelm. I would not hesitate recommending her to any business owner that needs assistance.

Rebecca-Lee - http://www.LivingWideAwake.com

Still Unsure? Have Questions?
Let's Talk.
I've carved out a few 15 minute spots to talk with me privately about your business.
I'll ask some questions about what you want to achieve this year and help you uncover what's slowing you down or standing in your way to making those goals happen easier and faster.
I'll share some ideas on how you can overcome your challenges faster and achieve your goals with less effort. If I think this intensive will help you, we'll talk about that.
And, if we don't think it's a fit, I'll let you go and we'll part ways as friends. Sound fair?
Click here to schedule: https://delegatedtodone.youcanbook.me/
(but hurry, there's only 5 spots available and when they are gone, they are gone forever)
Want to order offline or having trouble ordering online? No problem!  Call (844) 383-3663 ext. 1  –OR– Email us: Orders@DelegatedtoDone.com