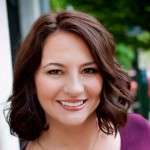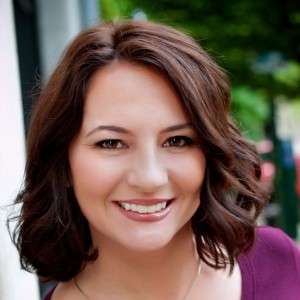 From: Deanna Maio
Portland, Oregon USA
Hi there!
I'm starting a project to help businesses get better results and accountability from their teams.
If you've ever thought your team could be more results-driven, responsive and accountable, I'd love to offer it to you as a gift for your support of my market research in the past.
Introducing the…
"Productivity & Team Results Booster"
Team Assessment & Customized Action Plan
AKA "How you can find the gaps that are wasting your team's time and energy and costing you a lot"
Does any of this sound familiar?
You're overpaying on team or think you might be
Productivity is low – there's just not enough getting done
Deliverables include mistakes and/or deadlines are being missed
Team members don't know what to do and when in the face of competing priorities. They get stuck and overwhelmed.
You've assigned a task by email and you never hear back form you team member confirming the got it. You don't know if they're mad at you, if they decided to take a day off or if they got hit by a bus.
You're exhausted from trying to chase your team to get you the things you asked from them repeatedly.
Delegations are missing important details and workers are unable to start or finish tasks with the quality and results needed
Customer service is slow, ineffective, you're losing sales, refunds are up or just around the corner, and the possibility for future business and referrals and testimonials are dropping by the second
Key team members are quitting or you suspect their thinking about it and your business will slow down or come to a screeching halt if they do
Team members aren't accountable to deliver what you need, when you need it
If any of these are true or even partially true, this assessment and custom action plan is just the ticket to solving these challenges fast.
With this customized assessment and action plan, I'll show you the gaps that are wasting your team's time and energy and stopping them from being the results-driven, responsive and accountable team you've always dreamed of.
This is a confidential and anonymous assessment completed by your entire team to determine the team productivity, management, and leadership gaps in your business.
I'll analyze and summarize the data and share it with you in a private conversation where I will share:
the exact team challenges and patterns present and their impact…
which challenges to focus on and fix first so you get the best results…
my recommendations for how to solve these problems once and for all…
The expected increase in time and decrease in costs you can expect if you implement the recommendations
And it's all summed up in a custom report just for you. 🙂
Please do know that my recommendations may not include working with me or my programs. This isn't because I don't like you or want to help. I will only include options for working with me or my programs if I truly feel it's exactly what you need.
The regular investment for this package is $997 and I'd love to gift it to you as a way of supporting you and your team goals.
All I need from you is a quick "yes" by completing the form below we'll get your private assessment ready and send you the "introductory" email you can use to share this with your team.
I look forward to sharing these findings with you so you can have the best team possible supporting your vision,
–Deanna
Deanna Maio
Team Results & Accountability Strategist
http://DelegatedToDone.com