From: Deanna Maio
Team Results Strategist
Portland, Oregon USA
There's too much on your plate. You know you need to get more done, but that's easier said than done.
Maybe you've hired in the past or just don't know where to begin with the team you have —either way, you know these 70+ hour weeks need to stop.
Your ability to perform certain tasks may not be the problem, but the amount of time you have certainly is. Too many of us are spending endless hours on "$10/hour" tasks, while existing clients suffer and new prospects start to dry up . . . right along with your creative passion.
Maybe you've put off building a team because you aren't sure where you're going to find the right people for the job and actually trust them.
Maybe you feel like your instincts have been poor with past hires and you just gave up trying.
Then there's the whole aspect of leading them without it taking hours of your time once you have some help . . .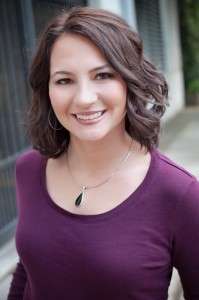 Hi! I'm Deanna Maio And I'm here to help end your feelings of overwhelm and lay out the path for you to build and lead your own powerfully productive team!
Over 8 years ago I left corporate life and struck out on my own to be an entrepreneur and business coach.
Throughout these years, clients have reminded me of the early days of my 10 year corporate career. Leaping from fire to fire, task to task, and seemingly working in circles.
When I started as Director of Learning and Development for a division of a major Wall Street firm, I quickly learned I could never do it all alone.
I needed to delegate tasks and authority to my team for building the systems that trained more than 1,000 employees each year.
That gave me plenty of time to learn what to do and not to do when hiring and delegating tasks to those who worked for me.
I took my years of knowledge and developed systems that help my clients build a powerful team and know what to delegate to that team. I put those systems into a clear and organized program, which fits the puzzle pieces of hiring together into one place.
Now, I want to share those systems with YOU.

Super Charge Your Team Results
Interactive Training Series
5 Step-by-Step, Practical and Interactive Training
Complete with Done For You Tools
You have high standards when it comes to the work you put out into the world. Finding the right people who will champion those high standards . . . then creating the conditions within those people to succeed . . . that is something that is paramount to the growth of your business.
But, a great team isn't built overnight. And neither is getting yourself and your business ready for that team to come into the picture.
This 5 trainings will provide you with my logical and efficient systems —allowing you to bring the hiring, managing, and leading process (and your business) under control.
With this program, you'll come to understand . . .
Each training includes a live, interactive virtual training led by me, a workbook complete with fill-in-the-blank templates, done-for-you examples, checklists, and  scripts. Everything you need to get things done quickly and easily.
This way you don't have to create everything from scratch!
During each training, I'll show you a simple system that will make your daily work easier. . . freeing up your time and getting more done.
The systems in each of these 5 trainings have been proven to build outstanding teams for myself and my clients . . . I know this program can also help you to build the rock-solid team you could use right now.
Here's A Closer Look At
What You'll Learn in Each Training . . .
Hiring the Best Talent:
A Systematic, Sane Process for Hiring the Right Person Every Time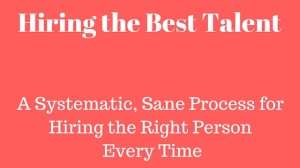 Consistently attracting the wrong people can begin to make one feel like they're a bad judge of character.
How do you know if you're selecting the individual whose talent best matches the job? This systematic approach includes effective interview strategies to ensure the person you hire is the best fit for your specific needs.
In this training, we'll take out the guesswork and empower you to know that you are making the right choice with each new team member.
Learn how to . . .
Automatically screen out bad candidates
Effectively interview job candidates
Properly check references
You'll also receive my "Great Interview" Agenda and Favorite Interview Questions.
Register Now for Just $147

You Don't Have to Do It Yourself:
Delegating Smartly to Free Up Your Time and Get Better Results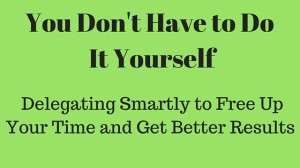 The delegation of authority through effective management ensures that work gets done by the right person. This training helps you master the critical skills of effective delegation.   
In this training, we'll take out the guesswork and empower you to know that you are making the right choice with each new team member.
Learn how to . . .
You'll also receive my Delegation Planning Worksheet.
Register Now for Just $147

Fast Tracking Performance:
What to Do After Misunderstandings, Missteps, and Mistakes and Get them Back on Track
Sometimes a good hire can turn into a not-so good hire, before you even know it's happening.

Holding team members accountable to a certain performance standard can seem like an intimidating task. But, when you create measurable outcomes and someone doesn't live up to them, you can easily show a team member where they are falling behind and get back on track.
In this module, I'll show you . . .
Why things go wrong
What to do when things go wrong
How to give feedback that can be heard and acted upon, for a true change in behavior and/or results
I'll also include my "Fast Tracking Performance" Conversation Planning Worksheet.
Register Now for Just $147

Creating an Inspiring Work Culture:
A Framework for Driving Results, Inspiring Your Team, and Transforming Your Business
When you build a culture of inspiration and motivation, team members become more likely to take ownership in getting their tasks done. This leads to not only a happier and more productive work environment, but it also creates a culture that inherently grows your business.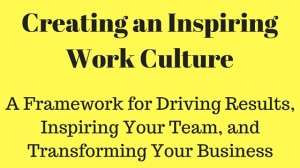 We can all get into a rut from time-to-time, and your team will be no different. To help prevent fatigue and keep your team as productive as possible, I'll show you in this module how to . . .
Build an energizing, motivational work climate
Develop high performance by choice and not by demand
Celebrate and reward success
Register Now for Just $147

Let's Stop Meeting Like This:
Running Effective Meetings to Stop Wasting Time and Get More Done
To plan and run effective meetings in a fast-paced environment you've got to have a system. Period.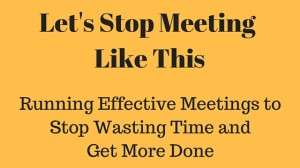 If you waste even 30 minutes a week in an ineffective meeting, you're losing our on three weeks a year!
This training will provide you with tools to be an effective meeting planner and leader, including strategies for how to manage disruptive behaviors and ensure your meetings deliver concrete results and participant buy-in.
I'll show you in this training how to . . .
Establish sensible meeting objectives and tasks that will focus a meeting and make it proceed efficiently
Apply a simple model to keep a meeting on‐track and focused on results
Use impromptu meeting strategies when a meeting needs to be called at a moment's notice.
I'll also include my "Meeting Planning" Worksheet.
Register Now for Just $147

Here's What You'll Get…
 Here's What You'll Get With Each Training…
You get these program materials…
Access to the Live, Interactive, Virtual Training and the Recording
You'll get a virtual seat in our training and the recording so you can watch it over and over again, ingraining every detail in your mind at your own convenience.
Downloadable .MP3 Audio Recording
Put the audio recording on your phone, computer, or mp3 player and listen in the car, while doing chores, and have the nuggets and tips sink in.
Training Workbook with  "Done-For-You" Examples, Templates, Handouts, and Scripts
These make it easy for you to accomplish a lot quickly. No need to reinvent the wheel. We give you our "Done For You" tools that you can customize and use in your own business.
Register for the
Entire Training Series
for just $297 and…
You'll Get a BONUS
a Private, 'Power Hour'
Consulting Call with Me
(Value $297)
WITH FOCUSED, PRIVATE TIME…WE CAN DO A LOT.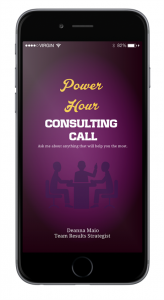 Here are some ideas:
Brainstorm what high-impact activities your VA and/or Team should be doing next
Upgrade your skills for getting the performance and communication you need from you team
Clarify the right structure and roles for your dream team,
Check your current growth plan for neglected opportunities
Prep you for interviewing candidates so you make the right choice
Draft the position posting for your next hire
Map out a plan to delegate more of your day to day work
Review your current team roles and see how you can get more accomplished (without paying more)
and much more.
(Of course, I don't mean we could actually accomplish all those things in a single session, but those are issues that are popular with my clients).
How we spend the time is entirely up to you. And you will have 90 days to schedule it so you can get through the materials and bring your questions about how it can apply to your unique business.
This session is normally $297 but its yours FREE as a BONUS for taking action today.

And I'm Taking all the Risk!
You are fully protected by my. . .
Deanna's 30-Day Unconditional Happiness
100% Money-Back Guarantee
Your satisfaction is absolutely, positively, GUARANTEED!
This is my promise to you: Come to the live training or watch the recording. Complete the exercises in the workbook and if you're not satisfied for ANY reason, simply request a refund within 30 days of the live training and you'll get your money back. Fair enough?
Yes, Deanna! I'm ready to create and lead a profitable and productive team so I can go from Delegated to Done.
And you'll have the peace of mind that comes with being able to hire the right team that can lighten your workload and grow your income. You won't pay $2,000 or even $1000 for this information which I have charged coaching clients thousands of dollars for.
Your Investment Today is…
$197
Just $147 for:
Hiring the Best Talent

Just $147 For:
You Don't Have to Do It Yourself
Just $147 For:
Fast Tracking Performance
Just $147 For:
Creating an Inspiring Work Culture
Just $147 For:
Let's Stop Meeting Like This
OR Get All 5 Trainings for just $485
$297
(Save over $180 and You'll Get the Private Consulting Call with Me $297 value)

P.P.S.
 Want to order offline or having trouble ordering online? No problem!
Call 503-444-8661
–OR–
Email us at: Orders@DelegatedtoDone.com
Are You Ready To Get More Off Your Plate
And Start To Grow Your Business Even Further?
If you're ready to start building a team, you can go about it one of two ways . . .
Slowly, through trial and error. Maybe you'll find the right person at the right time . . . but more likely run into contractors that do half the work and leave you rushing to clean up the mess at the last minute.
OR
Quickly, with proven systems designed to make the hiring process as simple as possible
Super Charge Your Team Results Summer School Training Series is designed to make the puzzle pieces of getting more results from your team into a clear and organized picture.
Building a profitable team is the key to larger and faster growth . . . I'd love to show you how to do it!
I look forward to seeing you inside!
To your fantastic success,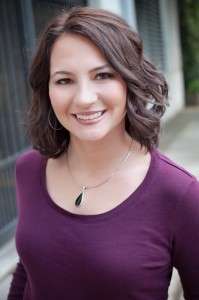 Deanna Maio
DelegatedtoDone.com
P.S. This is the chance you've been looking. Someone has laid out everything you need to know and have to hire a powerful team and build your business like never before.
Are you ready to learn how to hire, delegate, and lead with confidence?


P.P.S. Want to order offline or having trouble ordering online? No problem!
Call 503-444-8661
–OR–
Email us at: Orders@DelegatedtoDone.com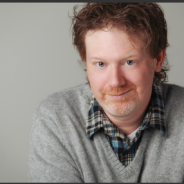 "I tripled my previous workshop profits. "
Before I started working with Deanna, my business was doing well in spite of m e. I was serving clients and being paid well for it, but there was no strategy for manageable growth. The most difficult part of growing my business was developing a plan that I could execute without taking time away from current business obligations. If I had continued down that path my business would have continued to do well, but burnout would always be looming. Whenever I wanted to increase my earnings, I worked more and that is not sustainable.
The thing about Deanna is that she's found the right balance between coaching and consulting.
I needed to grow my business in a way that worked for me, but I wanted to start that journey with some structure and choices that have been shown to work. Once Deanna got me pointed in a profitable direction, she helped me take action on the plan that worked best for me.
The biggest lesson or AHA moment I've had is that my business growth is dependent upon a marketing system that works and is easily maintained. Now my business is different. It's easier to attract clients to programs that leverage my time because I have a marketing system that I can execute. No more wondering what to do next. And because of that, my life is different. It's more manageable and I have a vision for my business.
What's more, I can see where I'll have more time for my family. I've had a number of results since starting my coaching with Deanna. I've re-connected with my email list and learned how to deliver them value. This was possible because I streamlined my focus and got clear about my target audience. These actions led to 3x increase in my recent workshop attendance with a 4-figure net that tripled my previous workshop profits. I'm now planning several more in-person and online trainings that I expect will be quite profitable.

Kevin B. Handley - Licensed Clinical Psychologist and Certified Coach - http://www.KevinHandley.com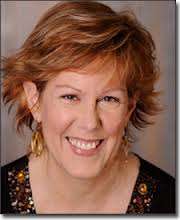 In the month or so since I hired my two new team members, I have been able to do sooooooo much! They've helped me catch up on uncompleted projects, get organized in many of my marketing processes and handle a lot of the tasks that, as a business owner, I shouldn't be doing. More than that, they are providing FANTASTIC support during a crucial product launch. Without their help, I never could have taken an idea for a best newsletter contest to a fully functioning and content-rich blog in less than three weeks.
Heck, even the name of the contest came from them! They're now doing shopping cart work, social media tasks, affiliate partner outreach and a TON more. The positive feelings are mutual, too. They both are learning skills, approaches and mindset that will serve them well…I needed Deanna as a sounding board for my many questions. I'm soooo glad I did. *It's been one of the best investments of time and money into my business that I've ever made!

Linda Claire Puig - http://www.ClaireCommunications.com


I'm just so grateful for you and the help you've given us!
Deanna, I want to thank you again for being such an inspiration to us. At this point we have a whole new team that is totally on fire to be working with us and I owe it all to you and your coaching.
We have:
– A new web master
– A new online marketing project manager
– A new marketing asst./social marketing
– And a new executive assistant
Yesterday we had our first team meeting with the entire team and the energy was off-the-charts amazing. I am having fun again and this is truly truly the best team I have ever built. They are skilled, experienced and professional. We are so blessed. I'm just so grateful for you and the help you've given us. Thank you, Thank you.

Jenene Stafford - http://www.BusinessCoach.com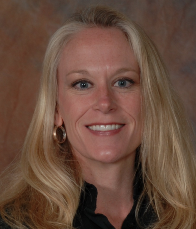 I adore my new assistant. We have our meetings, I record them, send them to her, she does exactly what I ask her to do and sends it back.
She is awesome. So thank you for being you and helping me attract the right person to start of my team.
I know I want more and she's connected me with another gal already for our next position (for marketing support).

Julie Muller - http://www.ChicksConnect.com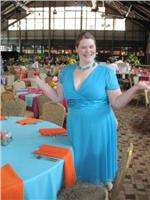 I HATED the way I was managing my inbox, using it as a never ending to-do list instead of an inbox.
After hearing Deanna speak, I set a goal for myself that I would have a clean inbox at the end of every work day at my corporate job. I have been doing this for a week now, following Deanna's guidelines.
Next, I will implement this for my personal and small business inbox. I believe managing my inbox differently will save me both time and stress.
I loved how Deanna broke down information into real, actionable tasks I can accomplish.
Deanna has great knowledge and passion about what she teaches; I definitely recommend her!

Jennifer Vickerman - www.perfectlyposh.us/jennifervickerman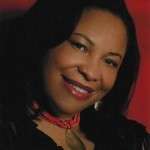 Deanna, I just want to thank you so much for the work we did during our session. I'm excited about the incredible value I gained. Before our session, I had a rough idea of my signature system and I wanted to use it to add a VIP day to my offerings, which I had never done before.
After 90 minutes with you, I walked away with a mind map outlining my system in detail, exact pricing for my new VIP day, plus a script on what do say to prospects so that they would want to work with me!!
Thanks to the clarity I gained from working with you, I sold and conducted my first VIP intensive within 10 days. When it comes to designing and implementing systems, you are masterful. Thank you again.

Anita P Kirkman -www.VisionInPurpose.com/