SO WHAT'S A "Spring into Summer" consulting & coaching session?
These sessions are highly focused meetings in which we come up with a specific strategy or approach to achieve a particular goal.
With focused time we can do a lot, including:
brainstorm the right structure and roles for your dream team,

check your current growth plan for neglected opportunities,
figure out what you should outsource or delegate next based on your revenue streams and projects
prep you for interviewing candidates,
draft the job description for your newest role,
map out a system to automate or delegate more of your day to day work,
review your current systems and determine what you need to add or improve next,
and much more.
(Of course, I don't mean we could actually accomplish all those things in a single session, but those are issues that I have addressed with clients in 50 minute sessions).
How we spend the time is entirely up to you. I will most likely assign some preparatory work before our meeting so that you get the most out of our time together.
How does it work?
After you enroll below, you'll get an email almost immediately with instructions for scheduling your meeting with me and how to get the most out of our time together.
What you get: 
A private, 50 minute telephone, meeting with my full attention on your business
an MP3 audio recording of the session sent to you via email within 24 hours
BONUS: Special Report "How to Keep Your Online Business Going Strong in Summer"
It's Ideal For: Home-based businesses, small business owners, business partners, and even work groups who are looking for help creating a key strategy to move their business, systems, team and results forward.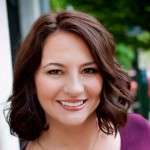 A Note from Deanna:
"I'm super excited to support you in growing your business so you can so you can make more money, serve more clients, grow your business faster and easier than ever before..
We're going get a lot accomplished and have fun at the same time. I can't wait for you to experience the freedom that comes with the new clarity, and support this session includes."
Don't wait! Simply enter in your details below
and your order will be processed by our safe
and secure shopping cart system.
WANT TO ORDER OFFLINE? HAVING TROUBLE ORDERING ONLINE?
No problem! Call (844) 383-3663 ext 1. or Email us at
Orders@DelegatedtoDone.com