"The Lab" is a 3-month online group coaching experience.
With The Lab You'll Create Focus and Build Momentum
I don't call it a Lab for nothing. You'll be coached to focus on and develop the ideas that will make you the best money…honoring your mission, lifestyle, ideals and values.
I'll help you get out of and stay out of overwhelm and keep you focused on your priorities. The specifics of what you'll create from your focus, however is yours to define.
You'll get:
Weekly Online Coaching
Hang out with your lab partners + your coach and guest coaches on our private Facebook page, where themed questions and accountability are posted at the beginning and end of the week. Be as plugged in and vocal as you like. The dialogue goes on 24/7.
6 Group Coaching Calls
Each 60-90 minute call is led and facilitated by me and my guest coaches, kicks off with teaching on a trending topics, and segues into laser coaching. Submit your coaching questions in advance, or raise your hand on the spur of the moment. Miss a live call? No sweat – you'll get a recording, indexed summary notes, so won't miss out on any juicy nuggets.
3 Coaching Call-in Days
Remember "office hours" in college? I'm resurrecting them for the Lab. Stop by for on-the-spot, when you need it coaching from me. Open 3 hours each time. Pop in, get what you need (yep, even technical help) and forge ahead.
The regular investment for "The Lab" is
$1500.00
However, I'm inviting prior clients, like you to join now before we start in July for a significant savings and some special bonuses:
Join before July 30 and you'll receive a Private
30 minute coaching session with Deanna
($397 value)
And if that wasn't enough, you'll get a
special "prior client scholarship"
worth $600 off the enrollment.
When you enroll by July 30, 2014
your enrollment is only 797 (Save 10% – Best Deal)
or 3 monthly installments of 297!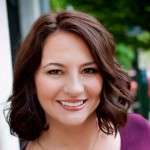 A Note from Deanna:
"I'm super excited to support you in growing your business so you can so you can make more money, serve more clients, grow your business faster and easier than ever before with this program.
We're going get a lot accomplished and have fun at the same time. I can't wait for you to experience the freedom and joy that comes with the new support, community, and coaching, this program includes."
Don't wait!
Simply enter in your details below and your order
will be processed by our safe and
secure shopping cart system.
WANT TO ORDER OFFLINE? HAVING TROUBLE ORDERING ONLINE?
No problem! Call (844) 383-3663 ext 1. or Email us at
Orders@DelegatedtoDone.com